Swedish entrepreneur signs forest agreement for industrial project in Ghana
After seven years of toil, the small Swedish company Greenland Resources has come one step closer to building Africa's largest and most modern paper mill. Pulp will be produced there for SEK 12 billion per year.
The first success came just before the turn of the year when Greenland Resources signed an agreement with the corresponding forest management board in Ghana for land for an annual planting of 60 million trees.
"Now we have access to land for planting the forest. The agreement is the first and perhaps one of the most important steps," says Torbjörn Johansson, CEO and main owner.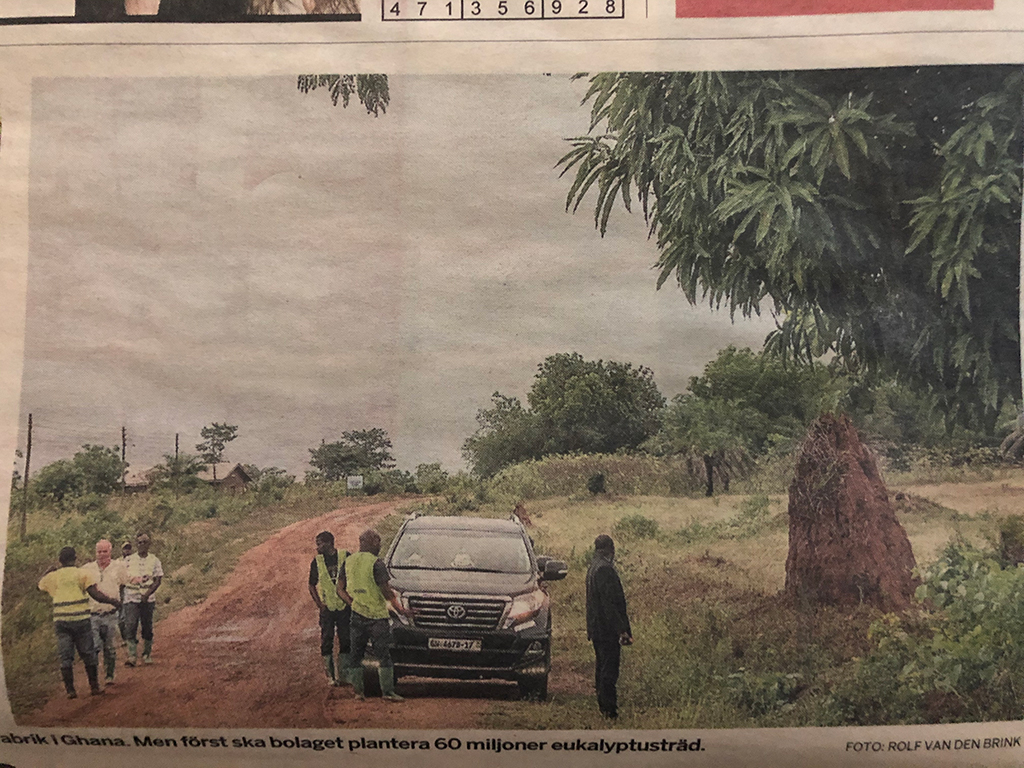 He has devoted his entire professional life to driving around the world to assemble and maintain paper mills. But in Africa, industry is rare, with the exception of South Africa.
Still, in countries like Ghana, the forest is growing the fastest, seven years for the eucalyptus trees that Greenland Resources will plant.
Greenland Resources has two years to solve the financing for the forest part. That this is an investment in the billion class does not seem to worry Torbjörn Johansson.
"After the Ghanaian media reported on the agreement, several players have been contacted."
When the first trees have grown up, the pulp mill will start. The price for similar projects is SEK 20-25 billion. The investment should pay off in a handful of years.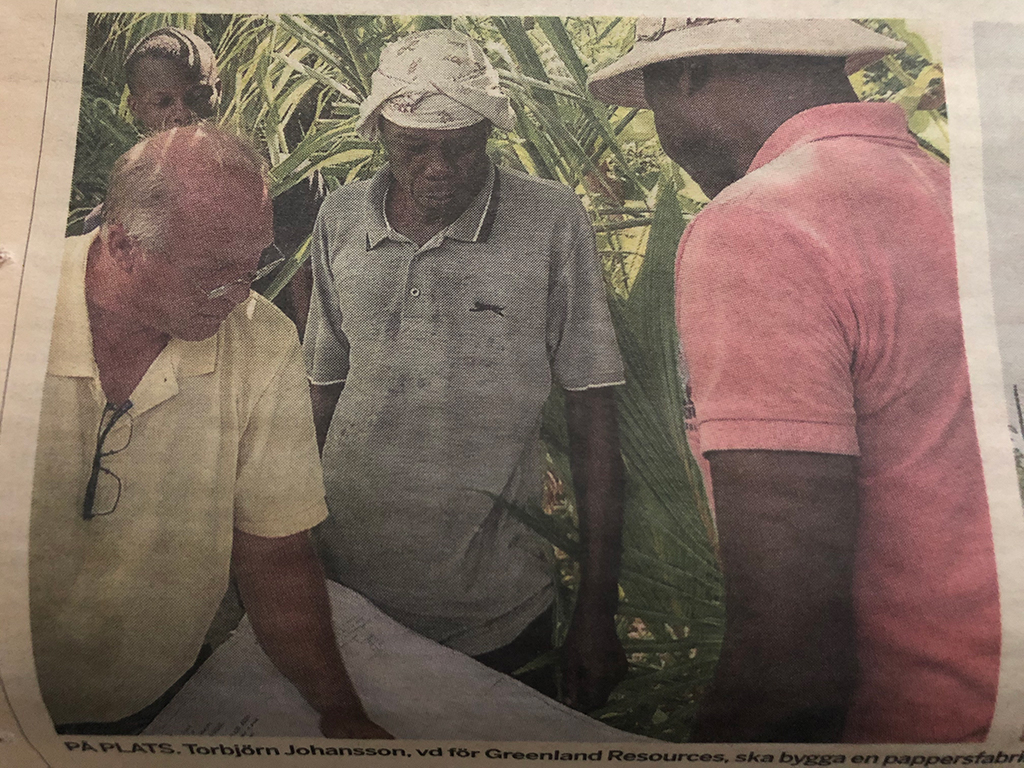 "With today's prices, the factory will produce pulp for SEK 12.5 billion per year and with a margin of 55-60 percent."
How should the financing be?
"One opportunity is a strong partner who is in the industry and wants to advance its position. There are also financial institutions that are reasonably interested in a good and stable return over time."
Most of the production and construction of the plant itself would end up in the Nordic region.
"We are talking about billion revenues for Finnish Swedish suppliers."
The factory in Ghana will create 4,000 direct jobs.
"Production takes place in closed systems with low emissions. The factory will supply 150 MW of renewable electricity on the grid. And in a future society, pulp and paper production will have a much greater role when fossil-based plastic is to be phased out."
ROLF VAN DEN BRINK
red@di.se
08-573 650 00